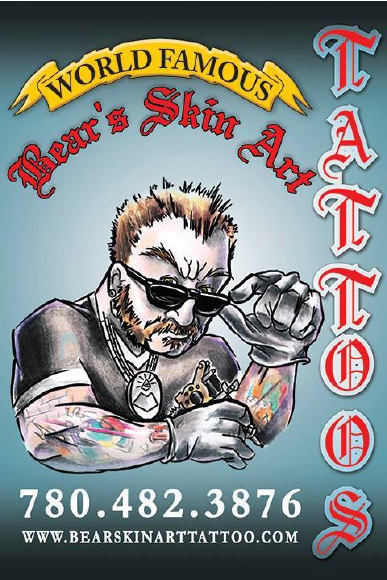 IMPORTANT PUBLIC ANNOUNCEMENT!
If we don't stand up for what we believe and the rights we have, they will all be taken away. COLLECTIVELY, every BODY ART STUDIO, who isn't afraid of this virus bullshit, should stand up against the domestic tyranny because collectively we have a stronger voice…
Bear Skin Art Tattoo Studio
WILL BE OPENING NO LATER THAN JUNE 19!
PERIOD!
I am still pushing government for June 1 and will continue to push my government representatives to represent me! I'm done with being segregated because Hinshaw doesn't have a clue what our industry does to keep our clients safe BEFORE there was any COVID bullshit, AND after many many attempts to clear that up for government, we are still being ignored. There is OBVIOUSLY a prejudicial viewpoint of the Body Art Industry and that is why we are being discriminated against! WE are being controlled by the very people we allowed to be in charge of doing what we want for our country. It's pretty bad when a tax-paying small business owner (or any other Albertan) has to "lobby" the government, who was put in place to work for Us.. not for their own agenda to actually do what we want them to do!! Mr. Kenney, Dr. Hinshaw…… ENOUGH IS ENOUGH! I will be caring for my clients no later than June 19!
It's time the GOVERNMENT STARTED WORKING FOR US…… WE PAY FOR THEM!